Cameras
Capture every moment with Smooth
and Seamless in the studio or On-the-Go
New wrinkle-free color backgrounds for photographers who need to work fast and move light. Easy to use, machine washable and non-reflective.
Let the Camera Reflect Your Being.
We are the only destination in the world that offers full photo, video and electronics services. We're more than just a photo shop - we offer the best selection and best of professional photo and video equipment such as home theaters, desktop computers, laptops, iPads, home office equipment, professional audio and consumer electronics Get creative with the latest mirrorless, point-and-shoot, and DSLR photographic equipment from brands like Sony, Canon, and Nikon, or access the latest smart technologies, games, drones, musical instruments, and more. You can buy recording studio gear.
We have a knowledgeable staff and a wide range of equipment to help you select the best equipment for your project, production and post-production needs.
All Renewed Camera is the ultimate camera store for those who believe in the power to capture memories,
tell stories and express creativity.
Our photo shop is the destination for photographers, cinematographers, videographers and creatives looking for quality audio, video, photographic equipment, expert advice and a community of like-minded people. Whether you're a beginner or a seasoned pro, All Renewed is by your side with personalized advice and support to help you find the perfect camera and accessories to bring your creative vision to life. A photo shop that stocks everything from mirrorless cameras to entry-level compact cameras, camcorders to digital cinema cameras and everything in between.
Shop Sony Cameras, Accessories & More!

You can find a wide variety of Sony cameras, lenses, batteries, flashes, accessories and more in our camera store. Perfect fit or upgrade for your new favorite Sony camera or camcorder.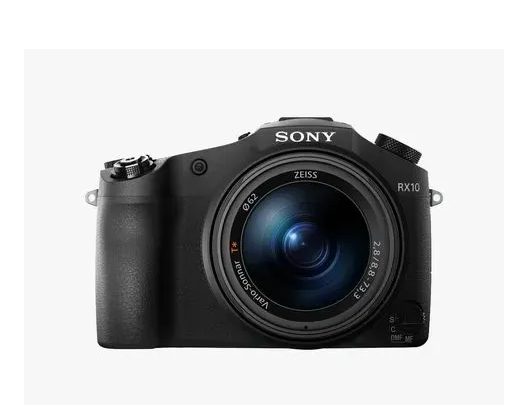 "I recently purchased a used Canon camera from All-Renewed and I couldn't be happier with my purchase. The camera arrived in perfect condition and has exceeded my expectations in terms of performance and quality. I would highly recommend this website to anyone looking for a high-quality used camera."
- Sarah, Photographer
"I was a bit hesitant to buy a used camera, but after reading the reviews and testimonials on All-Renewed, I took the plunge. I'm glad I did! The Nikon camera I purchased was in excellent condition and worked flawlessly. The process was smooth, and the customer service was top-notch. I will definitely be buying from All-Renewed again in the future."
- Mark, Enthusiast Photographer
"I recently upgraded my camera with a used model from All-Renewed, and I couldn't be happier. The camera arrived quickly and in excellent condition, and it has exceeded my expectations in terms of performance and quality. I would recommend this website to anyone looking for a great deal on a high-quality used camera."
-Jennifer, Landscape Photographer